Today SR 16 down to 1 lane.
Today crash on I-5 delays commuters from Federal Way to downtown to over an hour (usually this is a 20 minute commute with little traffic).
That also happened yesterday.
The 405 is a mess. Every damn day.
I-90 is no better.
Commutes are typically 4x as long during rush hour than outside that time.
And if you say this is true in every big city, well Seattle was ranked #1 worst traffic during rush hour. We finally beat out Boston at something.
This is a real problem and something has to be done. This may be obvious to you, but I really don't think this city is serious about this issue.
Why do I say that?
Since moving here, I heard on more than one occasion from the SDOT (Seattle Department of Transportation) that due to the high level of construction on various interstates, they suggest to use time off from work. That is not a reasonable solution. One responsibility of the local government is to make sure our roads are safe and are available for us.

There is no state income tax. Sounds cool, huh. But this is what you get, an underdeveloped traffic system.

Car registration fees are the lowest in the US. Again, sounds cool huh? But this is what you get.

This is a picture from the official SDOT website this June: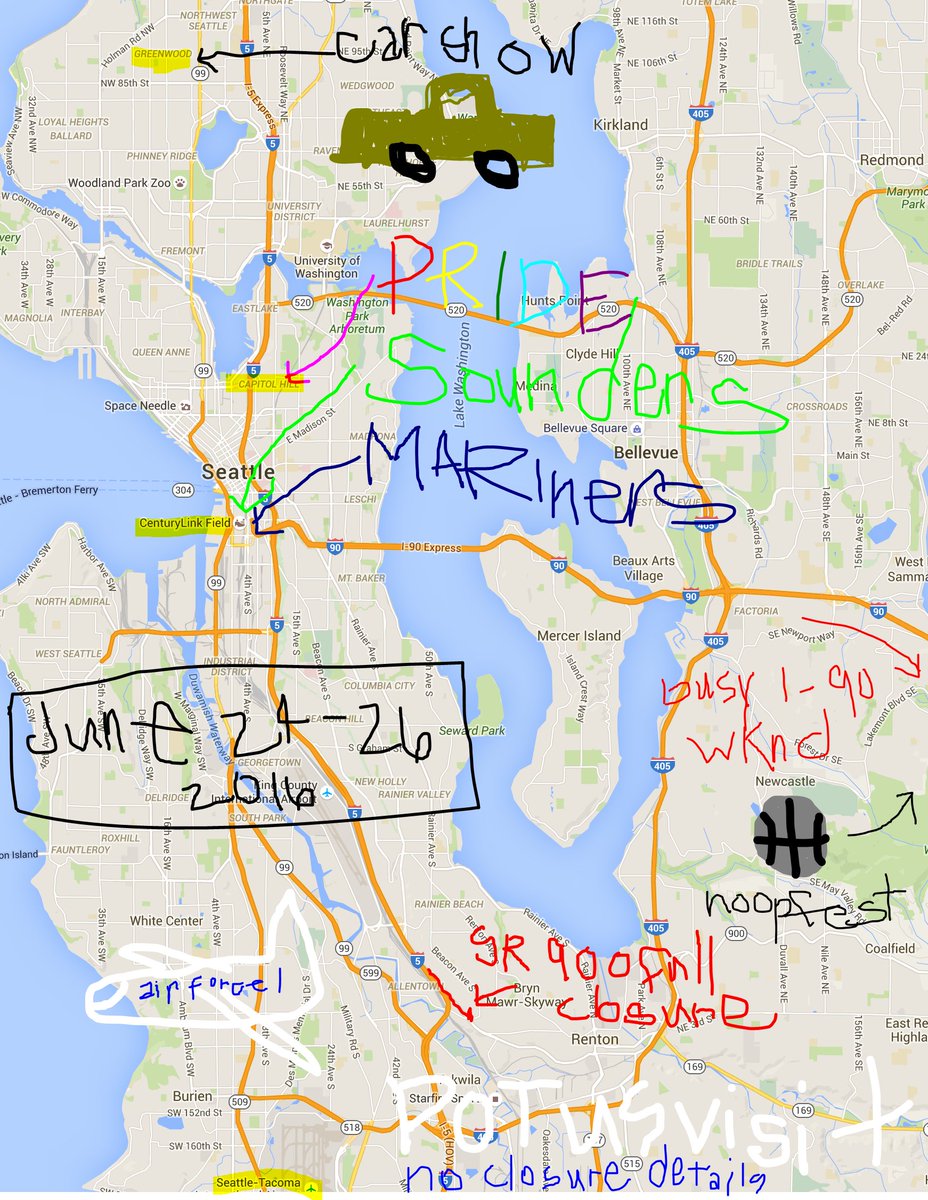 Funny? Yes. Cute? Sort of. But this is not acceptable. This just shows that this city is not viewing this as a real issue.
I know it sounds minor, 'awww, privileged white guy whining about waiting in his car for an extra few minutes'.
First off, fuck you, I bus everywhere.
But secondly, this traffic issue effects the housing market greatly. This awful traffic lowers the standard of life outside the city, therefore property inside the city skyrockets. More commuting options will make property outside Seattle far more attractive.
Prop 1, or 'Let's move Seattle', is finally some answer to this real problem. This is legislation asking to expanding the light rail (ala the BART in SF), and optimize bus routes. Everyone educated in this proposition is for it, D or R. $45 billion is a hefty price tag, but this is needed.
If Seattle wants to be a big-boy city, you have to invest in this. If this gets voted down, not only is Seattle officially not the progressive city they claim to be, they are stuck in the past and becomes a far less desirable area to live.
For God's sake, VOTE FOR THIS!!!!!!!!!!!!!